RESOURCES
SF Department of Planning
San Francisco Planning Code is periodically amended by the Board of Supervisors upon recommendation of the Planning Commission.
San Francisco General Plan is the strategic plan for long-term growth in San Francisco.
Residential Design Guidelines provide a baseline for architects, designers, and engineers.
SF Department of Building Inspection (DBI)
San Francisco Building, Electrical, Mechanical and Plumbing Codes. An online version which can be searched provided by Amlegal.
TIC (Tenancy in Common) and Condo Conversion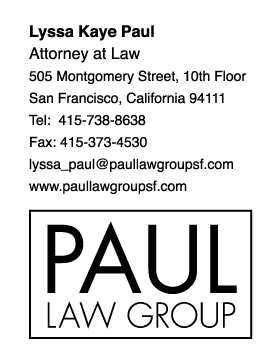 Landlord/Tenant Concerns
Andrew Zacks
Web site: http://www.zulpc.com
Phone: 415.956.8100
Denise Ledbetter
Website: http://www.leadbetterlaw.com
Phone: 415.713.8680
We can also provide referrals to architects, engineers, contractors and real estate industry professionals.